Girls Summer Robotics Camp
06/20/2022 09:00 AM - 06/24/2022 03:30 PM ET
Admission
Location
South Dade High School
28401 SW 167th AVE
Homestead, FL 33030

Description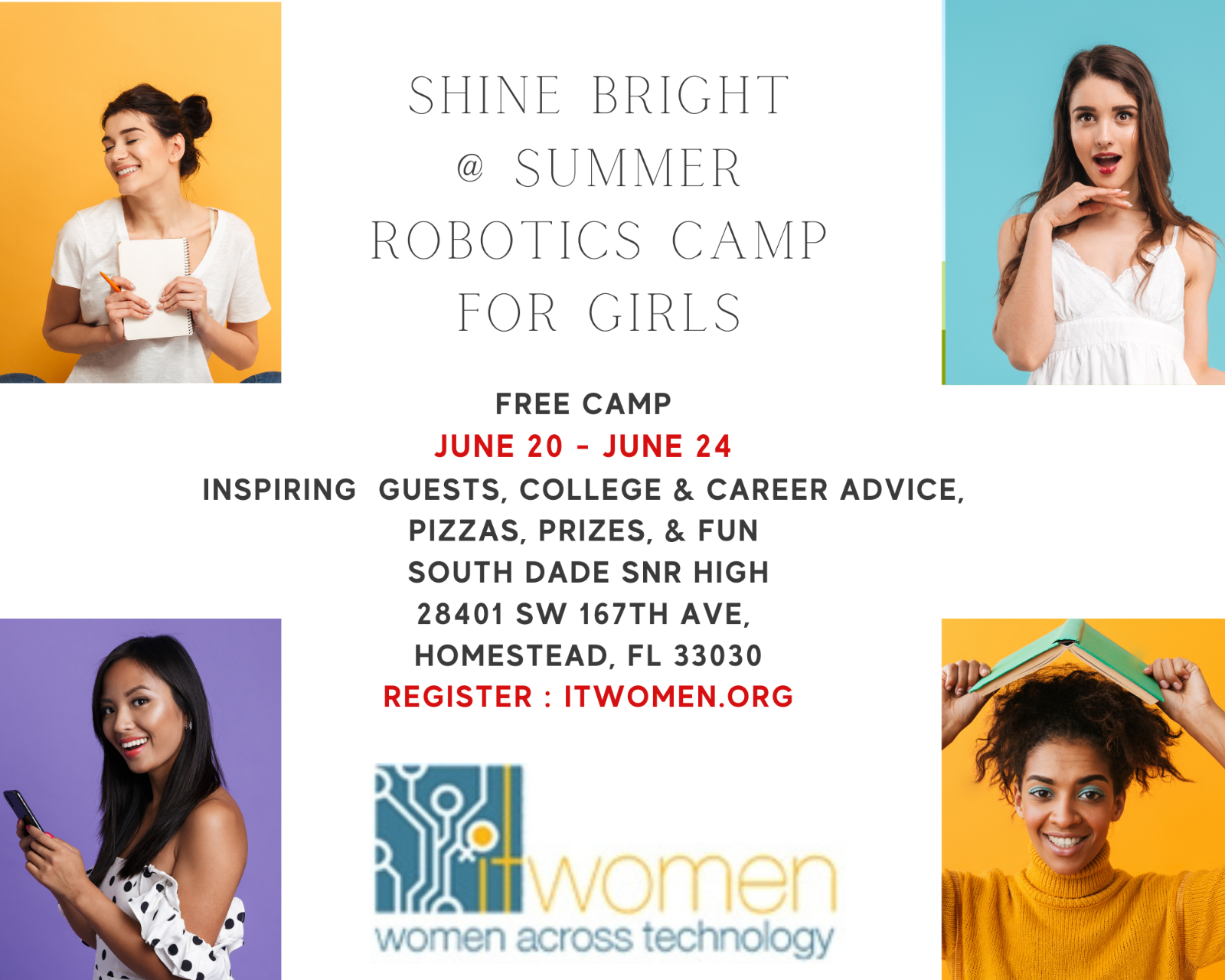 In this FREE, interactive tech camp, girls can learn about the exciting field of Robotics! They'll see and hear from role models - Women Across Tech who are helping the world by developing solutions for healthcare, beauty, space and much more. The camp experience provides a valuable connection to a community of other girls and future STEM leaders.

Open to Middle & High School Girls.
Limited spaces, first come, first served
June 20 - June 24, 2022
Mon - Fri, 9.00 am to 3.30 p.m.
LIVE IN PERSON - ON CAMPUS EVENT
South Dade Senior High School
28401 SW 167th Ave, Homestead, FL 33030